InPower Institute, a division of Emerging Wisdom, is a center for inspiration, transformation, and empowerment.  As a hub for Emerging Wisdom's personal growth programs, the Institute helps individuals and groups unleash the power within themselves to create loving, healthy lives and communities.  Inpower faculty and affiliates offer programs, workshops and services in three core areas: 
– Spiritual Development and Direction
– Life Coaching
– Community Healing and Well-Being
Participants in InPower's programs form a global community that seeks to nurture the highest and best in everyone. Like you, they are interested in connecting to resources that expand their consciousness and promote lasting growth. Join InPower's community to get the support you need to thrive, including life-enhancing classes, discussion groups, learning circles and retreats. Come learn, share and practice with us so that together, we step more fully into our power!
For our latest program offerings and descriptions, click here .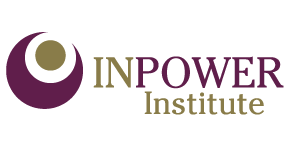 Inpower Testimonials
"InPower Institute's empowering dynamics, created by the people and the atmosphere, surpasses any BODY-MIND-SOUL experience that I have ever witnessed. "OUR CENTER," as Ms. Rebeccah affectionately calls it, provides opportunities for every aspect of growth and expansion needed to help heal, transform and TRANSCEND. The value you gain from InPower, including each hug and moment of illumination, can only be described as priceless. Thanks to Ms. Rebeccah, many will never be the same!"

"I've been coming to InPower Institute since its inception and it has brought me unconditional love, limitless inspiration and genuine joy. InPower's introduced me to a spiritual community made up of supportive, dynamic and positive folks who I feel honored to call family. Through InPower, I've connected to the truth of infinite possibilities, which exist for all."

"Whenever I count my blessings, I find Rebeccah Bennett near the top of the list. At a time when my life was in chaos, friends at InPower Institute became the family that supported me in finding my "center" as I began a path of healing."