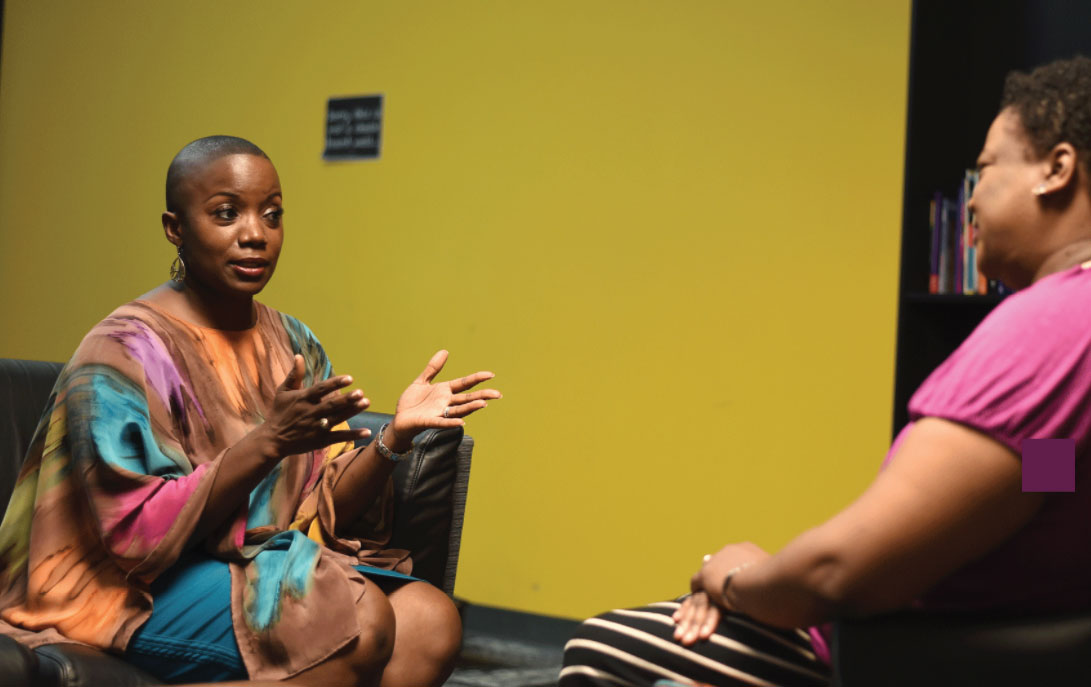 Why I Founded Emerging Wisdom
As a native of Washington D.C. who came of age at the end of the Civil Rights era, I was raised on social justice and large-scale systems reform. Not surprisingly, I chose to pursue a career in public policy consulting that led to ventures in organizational and community planning and public engagement. What I have learned from my years in the field is that real community change requires shifts in consciousness and behavior along with improvements in systems and policy. Facilitating these shifts has become my life's work and is the reason why I founded Emerging Wisdom and its subsidiary, InPower Institute.
I believe that every individual, organization and community has the capacity to manifest greatness and positive change in the world. Achieving these outcomes requires exceptional tools, resources and support. Emerging Wisdom's personal and professional growth programs, organizational improvement efforts and social transformation initiatives deliver all three. They also assist clients in taking calculated risks – encouraging departures from the status quo to produce meaningful breakthroughs and extraordinary results. Helping clients realize their full potential is not only my business, it is my life's purpose. In this way, I am delighted to serve and invite you to join me on the journey!
Rebeccah Bennett is Founder and Principal of Emerging Wisdom LLC – a forward thinking social enterprise that helps individuals live empowered lives; leaders build impactful organizations, and communities advance brighter futures. At Emerging Wisdom, Rebeccah and her team design and facilitate personal and professional growth programs, organizational improvement efforts, and social transformation initiatives. Within these focus areas, they help clients expand their growth and impact through an array of offerings, including coaching, training, consulting, facilitation and planning, and professional speaking.
In her nearly 20-year career, Rebeccah has helped tens of thousands of people and hundreds of organizations effect positive change in the areas of organizational and community leadership, economic development, educational equity, environmental sustainability, diversity and inclusion, health and wellness, and women and girls' empowerment. Though her areas of interest and expertise are wide-ranging, her work is singularly focused on elevating the human condition. Rebeccah is supported in this work by corporate, non-profit, government and individual clients. Among her institutional clients are Anheuser-Busch InBev, Wells Fargo Advisors, the St. Louis Regional Chamber, the Missouri Department of Mental Health, the Metropolitan St. Louis Sewer District, the Deaconess Foundation, Focus St. Louis, the Urban League of Metropolitan St. Louis, and the Ferguson Commission.
Prior to launching Emerging Wisdom as a full service enterprise, Rebeccah worked for Vector Communications Corporation where she served as Senior Consultant for Public Policy, Planning & Organizational Development. At Vector, her technical expertise was in the areas of community and strategic planning, collaborative development, communications, and public meeting facilitation.
In addition to her professional activities, Rebeccah currently sits on the board of directors of the St. Louis Maternal Child & Family Health Coalition and Jamaa Learning Center. She has also chaired and/or served on the boards of the Professional Organization of Women, Youth In Need, Respond, and Boys Hope Girls Hope. Beyond board service, Rebeccah has volunteered with many organizations, including Mentor St. Louis, and spent two years in Detroit, MI as an AmeriCorps service member.
Rebeccah is happily married to Mr. Salim Kenyatta and is the proud mother of Willow and Sage Kenyatta.